Cannes, November 2, 2021
by Mark Porter
The world will soon face "catastrophe" from climate breakdown if urgent action is not taken, the British president of Cop26 climate talks has warned. Alok Sharma MP, the Indian-born UK Cabinet minister chairing the meetings,  says the consequences of failure would be "catastrophic".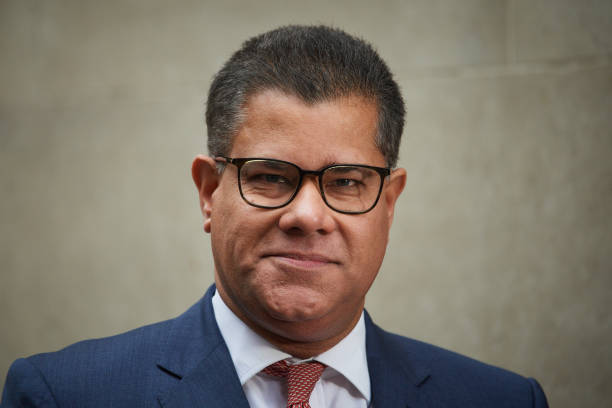 Could this be the same Alok Sharma whose Westminster voting record shows that he has consistently protected fossil-fuel interests, played down their worst environmental impacts, and opposed transformative action on climate change for the past decade?
The man whose votes (revealed by Byline Times) have effectively protected fossil fuel industries from scrutiny on carbon emissions? Who opposed setting limits on greenhouse gas emissions (June 2013), and who supported a tax on electricity generated from renewable sources? Who also voted against a mandatory carbon capture and storage strategy for the country's oil and gas industries?
Could it also be the same Alok Sharma who received donations of £10,000 from Dr Ravi Mehrotra (pictured below), who runs a global billion-dollar oil drilling and shipping conglomerate, Foresight Group, which works closely with Exxon Mobil – one of the largest funders of climate science denial in the world. "The Conservative Party has received a total of £20,000 in political donations from Dr Mehrotra," says Nafeez Ahmed of Byline Times.
And the same Alok Sharma who received £10,000 from Aquind – the energy cable firm linked to Russian oil interests and owned by former oil executive Viktor Fedotov, who has been accused of making millions from an allegedly corrupt Russian pipeline deal?
In 2019 Sharma wrote a letter in response to concerns from his constituents about fracking. He dismissed environmental concerns about shale gas extraction. "I think it is right that we explore and make use of shale gas and oil," Sharma wrote in his letter. "The opportunity to extract this energy, as well as to secure jobs and investment, cannot be ignored." The letter said nothing about climate change.
The MP for Reading West has been consistent in his cavalier attitude to climate change since being appointed in January to chair the UN meeting, even failing to turn up for an important vote in February. Quite what is he doing presiding over the conference billed as the last-chance saloon for the planet remains a mystery.
On Monday British Prime Minister Boris Johnson told a round table of leaders of developing nations: "When it comes to tackling climate change, words without action, without deeds are absolutely pointless." He spent the remainder of his two days telling world leaders to reduce their emissions, before taking a private jet back to London for dinner with an Ur-Conservative ex-editor.